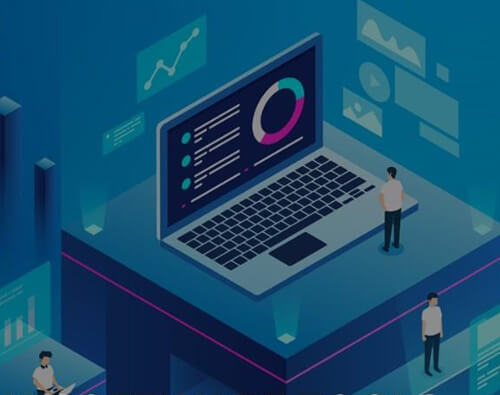 MLM Software Development Company
Building a network marketing business has never been easier. Our MLM Software simplifies the day to day operations and controls every aspect of your business, from training and recruitment to team performance and compensation plans. Our powerful workflow automation helps you grow faster with intelligent automations, using AI and machine learning technologies.
We operate a well-optimized and highly efficient downline management scheme that can adequately handle all levels of business marketing operations.
Take your MLM software faster and to higher businesses levels
Vista Neotech is MLM software Developers that takes your direct selling business faster and to higher and endow your MLM Business with marketing platform to help network marketer's scale their businesses levels.
As an MLM Software making company, Vista Neotech helps its users find potential prospects and convert them into distributors. It also allows you to build teams and manage distributors as well as promote your products through digital marketing channels such as social media. We help you generate more leads using our unique toolset that includes email marketing, live chat, webinar lead generation tools, viral marketing tools, social media integration etc.
We offer complete MLM business solutions
The Vista Neotech team understands the dynamics of the business world today and offers a wide range of services that can be custom-tailored according to client needs. We offer complete solutions for every aspect of your business.
Vista is a pioneer in MLM Software for network marketing companies. We make it easy to launch any network marketing business with our highly customizable, easy-to-use, and cost-effective systems. Vista's MLM Software offers the features you need at the price point you want to pay for.
MLM Business software with wide range of features
The Vista Neotech MLM Software are designed to meet the complex needs of affiliate marketers across different verticals. The tools are built using the latest technologies and frameworks so as to provide an optimal user experience while being extremely flexible and customizable according to client's needs. With a wide range of features that include, but not limited to: HTML5 banners & video players, social sharing buttons, exit pop-
Automate your Direct Selling business
Our team of experts will help you create a highly customized, fully automated workflow from day one so your company can grow as fast as possible without breaking your bank account. Simply put, Vista Network is an MLM software that helps you automate your business. It's built on the Sales force platform and offers a host of integrated tools like lead generation, follow-up automation, live call recording and more to boost your business growth.
Our MLM software client list is our testimony
We have an impressive list of clients which includes some of the biggest names in direct selling space — Phytocellife , CJ Store, Top time and many more. And we love to facilitate them launch and manage their own network marketing businesses as well!