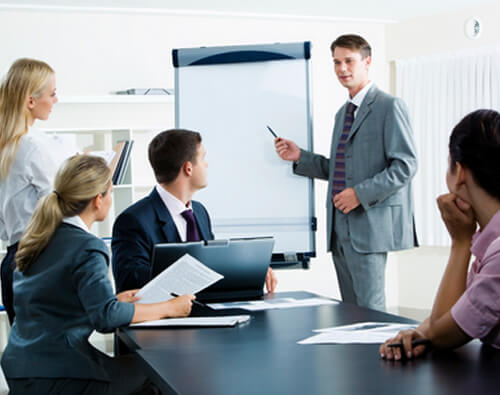 WE'RE EXPERTS IN DIRECT SELLING TRAINING
Why training is important in Direct Selling?
Multilevel marketing is acquiring new scopes in the direct selling business. Confusion, rumours and opinions are the other side of the coin. Once you are interested in connecting to this opportunity to run your own business and earn your income? In this system of earning your income depends on your learnings, hard work and efforts made by you. The suggestions below will help you with exceptional knowledge for new businesspeople who are curious about offers of MLM and how to achieve success in Direct selling.
Some individuals are dishonest businessmen who are willing to take advantage of someone who doesn't know the difference and hampers the reputation of all in the MLM business.
No matter what pressures you face, avoid the temptations to join the ranks of these black hat businessmen.
Ethics are basics and essentials for making profits continually through multi-level marketing or direct selling. Once an honest reputation is damaged, it is difficult to get the trust back.
However, it's essential to sponsor recruits who will stick around for a while rather than recruits who come and go quickly. Take the time and resources available to guarantee that all of your recruits receive proper MLM training. Once they fully understand the underlying business practices and principles of MLM, they can help the team earn even more.
Become a sponsor, not a recruiter. Most multi-level marketing campaigns offer various incentives for representatives who are capable of recruiting a new joining with the team, which improves the profit all the way around and enhances the foundation of a stable MLM campaign. When you have a genuine concern in your product, you will find it is much easier to discuss, market, and represent.
Considering a product like this does take some time and research, but once you have found that one particular product or company, you will know it. Of course, can not be decided alone on this. Go through the details and be sure that payment falls on your expectations and desire. In Multi-level marketing, earnings mean working with your product or company on an everyday basis. Analyse and create something new every day to sell products and expand your network.
This can be one thing as little as giving a product sample to a brand new traveler or hosting a product party to share the word.
You could produce a brand new web site or unfold the word through social media.
Every day you'll probably attract new individuals and earn more cash by increasing your network.
Each person makes a difference and realising that is essential.
As you will learn in MLM training, product parties are great and a fun way to expand your network. You should book at least 3-to-5 parties with a product focus. Every time you leave a party, there should be another three parties scheduled in the future.
This keeps you attentive towards the drawback areas in your promoting strategy, such as poor direct selling skills, then take time working on that specific area and learning what you can.
Your network never consists of solely your friends and family.
You're certainly going to be excited about starting on a new business, and friend and family make a great starting foundation for your network. However, you should stop and think before you rush into pouring your friends or family into your MLM strategy. You need to draw customers that are from new circles and new networks if you hope to expand beyond your current circle. Core relationships are essential, but shouldn't make up the entirety of your system.
Listen and be genuine when you do so.
The two appear to travel hand in hand, but many people have trouble with these skills, especially online.
You must learn to focus on the conversation at sides and the needs of your audience. You can potentially miss out on something significant. To be successful, you must understand your customer needs and then meet them promptly. You can't do that if you aren't listening.
Creativity still has a spot in multi-level marketing. You can share your business ideas with the class, style, and creativity. You have to include these three things if you hope to grow, profit, and survive. Use unique methods of introducing your business to the public and the people will remember exactly who you are.
When you notice one thing that works, keep on with it.
Make sure you are working inside reality. Unfortunately, a lot of people rush into multi-level marketing because they think they are going to get rich overnight. The truth is, MLM is an everyday job that requires quite a bit of work, dedication, and patience. It's not as bountiful as the big MLM companies want you to think, but it is a real opportunity to earn a real income. Stay alert and beware of scams.
Hopefully, these tips have taught you a thing or two about multi-level marketing and how to take your business to the top.